News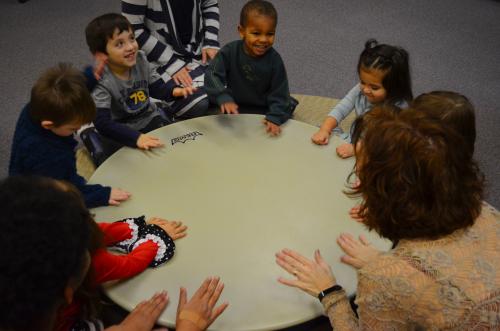 We believe that music is an essential part of life through these challenging times. As a nonprofit, we are dedicated to ensuring high-quality music and movement education for all children. We also understand that each family has their own comfort level with group classes and being around other families.
For these reasons, we have created many options to help you keep music in your family's life.

Join us at UCCMA for very small in-person classes - always 4 families (family classes) or 5 students (drop-off classes) or less. Our safety and sanitizing plans are detailed on our website here.
Join our virtual community and attend an online live stream class. You can see your teacher and classmates in real time and interact with each other in fun and musical ways from the safety of your home.
Receive a video-recording of our live stream classes to view in your home at a time that works for you. Added bonus: watch the video as many times as you want each week!
Create a live stream or in-person class that is made up of your own circle of friends/family! Contact us today, and we'll help you put together a group class just for you and your people of any age.
As a nonprofit, we are committed to serving our community and strive to offer music opportunities that meet the needs of our families. Check out our Fall 2020 schedule today and know that you can contact us with any questions or concerns you may have. We want to help you to keep music in your lives!