Welcome to Union Colony Children's Music Academy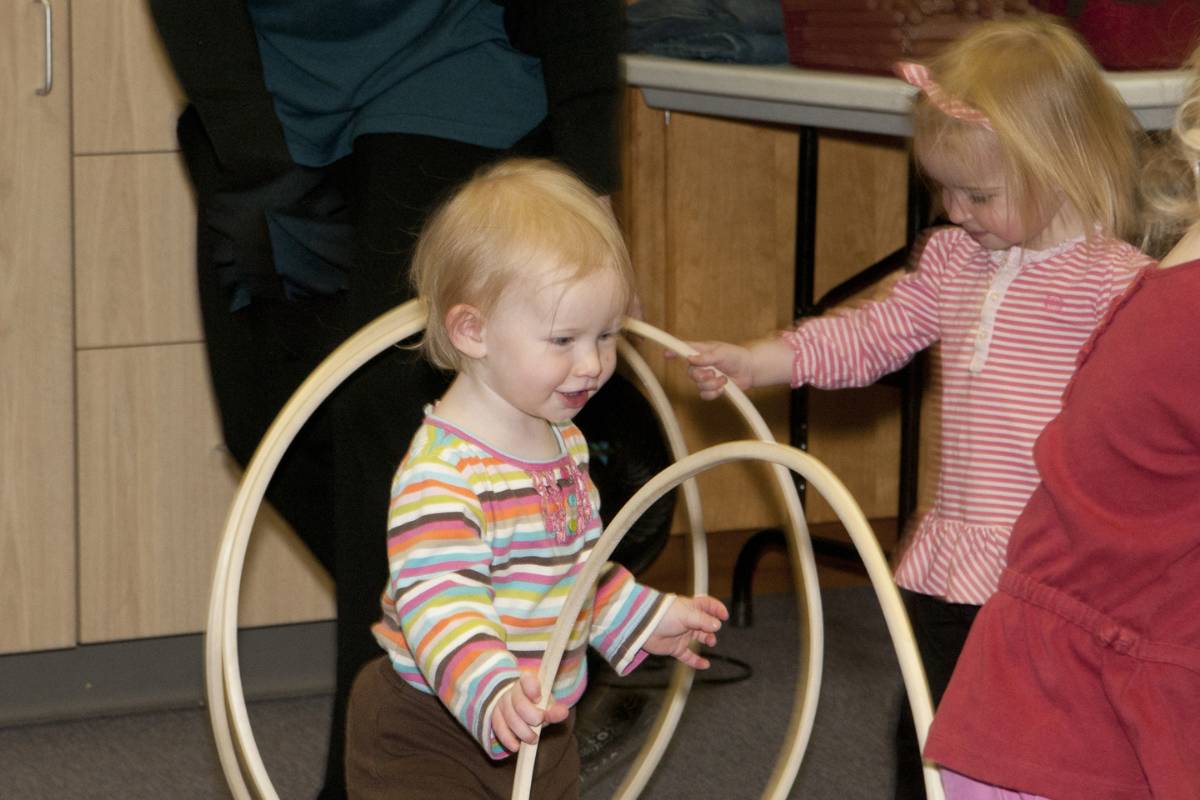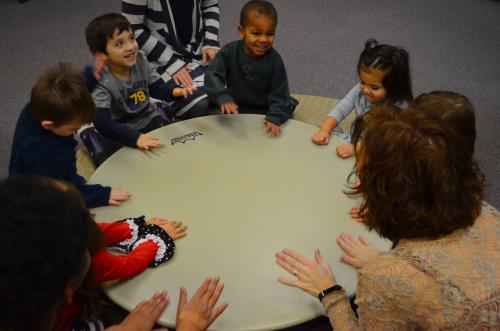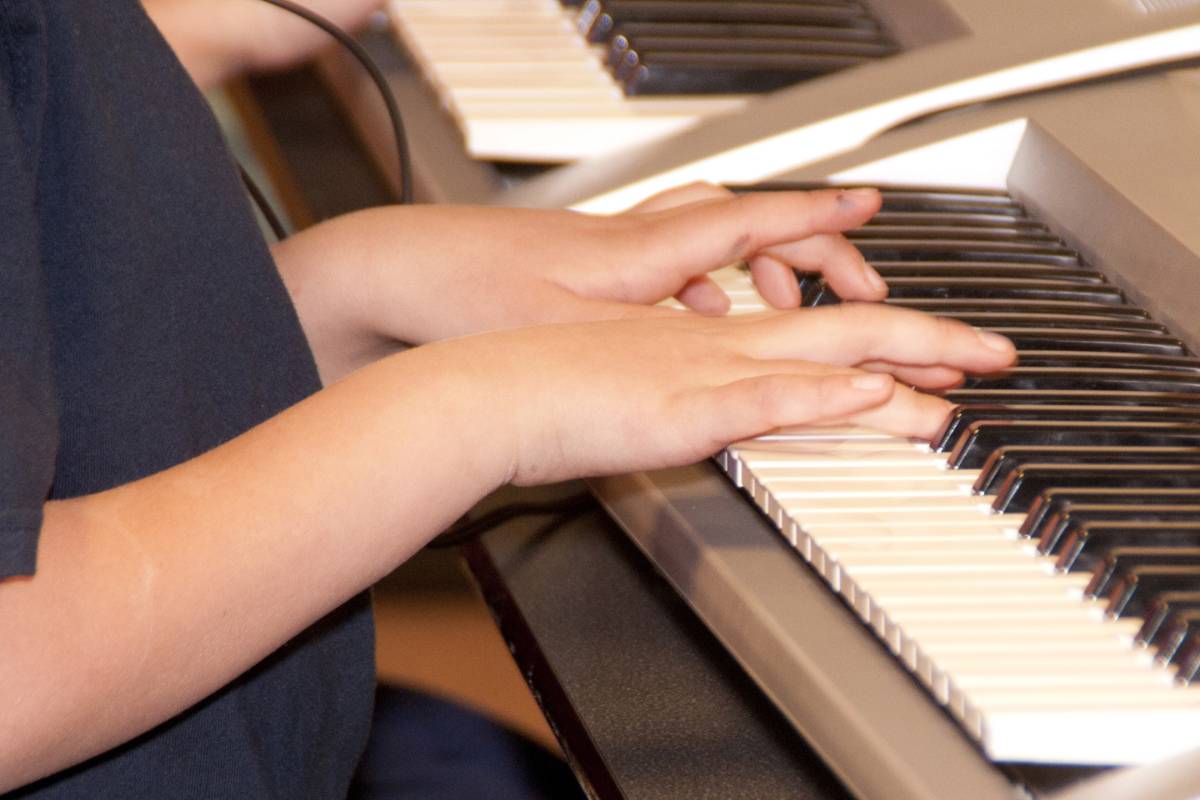 Nurturing and enriching children through music & movement since 1989.
---
Music and Movement Classes
Classes that bring the joy of music and movement to your child are enrolling NOW! Our early childhood classes can be joined throughout the year, and we'd love to see you for singing, dancing, learning, and more.
We have a wonderful schedule for children of all ages with many options to help you keep music in the life of your family. Babies, toddlers, preschoolers, pre-piano, piano, and more!
Give the GIFT of Music and Movement
Purchase a Gift Certificate for music and movement classes- the perfect gift! Visit our Gift Certificate page for more information on purchasing.

Missed a Class and Need a Make-Up?
Check out our make-up options here...
---
U.S. Engineering Union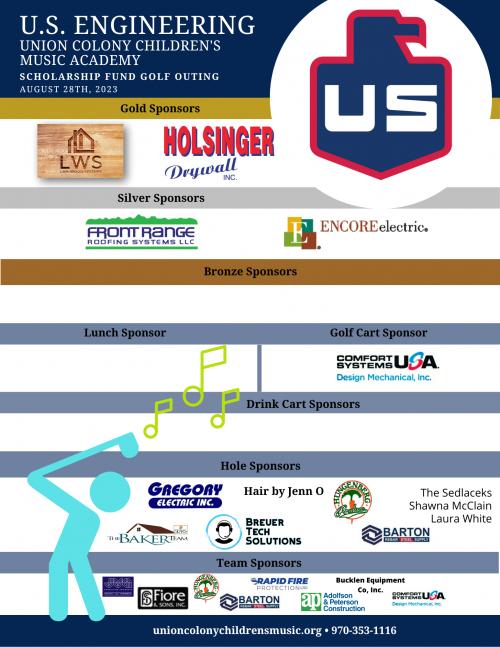 Colony
C
hildren's Music Academy Scholarship Fund Golf Outing • August 28th, 2023
Thank you to our wonderful sponsors, who are helping to ensure high quality music and movement education for all at our 13th Annual Golf Outing! If you'd like to join us, visit our Golf Outing page for more information.
Support Our Programs
Support our mission of music and movement for all by donating today!
Grocery Fundraiser
Link your King Soopers Loyalty/Plus SooperCard to Union Colony Children's Music Academy (
XE074)
through the Community Rewards program to earn UCCMA money each month!
---
From Our Director:
We are pleased that you are considering music classes for your child. Research has shown that we are all born with an aptitude for music, but that aptitude diminishes if it is not actively nurtured between the ages of birth and nine. Music classes at UCCMA are designed with a keen understanding of how children learn, in both a general sense and, specifically, how they learn music. Classes nurture the child's music aptitude by engaging children and their families in singing and movement activities which help attune the ear, refine the voice, and develop a rhythmic body through which music can be expressed. Additionally, instrumental activities are part of the program, ranging from playing simple rhythm instruments such as sticks and drums for babies and toddlers to playing keyboards, ukuleles, and guitars for older children. As you familiarize yourself with our class offerings and learn more about Union Colony Children's Music Academy, we look forward to answering your questions and welcoming your family into our music school.
Amy Johnson - Director

Piano Lessons • Toddler Music • Mommy and Me • Daddy and Me • Baby Music • Ukulele • Group Lessons • Pre-Piano • Preschool Music • Music Camps • Baby and Me

Serving Greeley, Windsor, Severance, LaSalle, Eaton, Evans, Kersey, Milliken, Johnstown, Platteville, Ault, Loveland, and more in Northern Coloroado.