Our Teachers
Our mission is to provide an opportunity for all children, age birth to 12+ years, and their families, to experience the benefits and joys of music and movement education.

Union Colony Children's Music Academy was founded in 1989, and now offers music classes for children from birth to 12+ years in the Greeley and Northern Colorado area. As a non-profit organization, UCCMA is dedicated to providing music and movement education for all children.

We always welcome opportunities to discuss our classes and invite interested parents to call for more information about our early childhood music programs.

We Believe...

...that music and movement experiences in early childhood have a highly significant impact on the development of the child and the harmony of the family. Through positive musical, movement, and creative experiences, music becomes an integral part of the child's life while providing great joy to the child, parent, and family. By building listening skills, attention span, concentration, dexterity, coordination, and memory, music improves children's overall learning and self esteem. Research continues to demonstrate the benefits of early childhood music education.
When music, movement and language are integrated at home and school,
the benefits to the child are incalculable.
---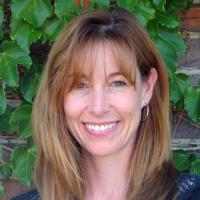 Amy Johnson, Director
Amy is the Director of UCCMA and has been teaching with the academy since 2001. She graduated from UNC with a Bachelor of Science degree in Therapeutic Recreation and a minor in Dance. Following graduation, she worked as a Certified Therapeutic Recreation Specialist with children from birth to age five and adults with developmental disabilities. With extensive training in ballet, tap, jazz, modern dance, and creative movement, she has taught dance for 33 years and has performed in various productions at UNC, as well as The Little Theatre of the Rockies. She is currently a faculty member of Vertical Movement, contemporary based workshops that are held across the country and Dance Hope Project, a dance company devoted to ministry and dance throughout the country. She is a member of the Early Childhood Music and Movement Association and Kiwanis Club of Greeley. She is married to Doug Johnson and they have two children, Colter and Elise.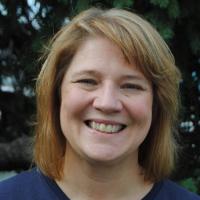 Kathy Azari, Curriculum Coordinator
Kathy has been an early childhood music teacher at UCCMA for since 2000 and is Curriculum Coordinator for the academy. In addition, Kathy recently retired as the Band Director at Brentwood Middle School in Greeley, where she had taught since 1989. Kathy is also an oboist who performs in the Greeley Chamber Orchestra. Kathy has a Bachelor of Music Education degree from UNC and a Master of Education degree from the University of Phoenix specializing in the diverse learner. Kathy has received Musikgarten's Achievement Award for completion of all levels of Musikgarten teacher training. In 2007 she was recognized as an Outstanding Woman of Weld County and in 2013, she was named Teacher of the Year for Greeley Evans School District 6. Kathy's husband, Doran, is an orchestra director in Greeley and founding director of the UCCMA strings program. They have two college aged children, Anthony and Madeline, who are graduates UCCMA.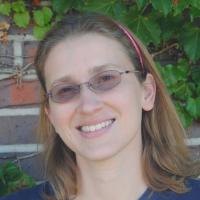 Shona Royle-Grimes, Business Manager
Shona is a University of Northern Colorado graduate with degrees in piano performance and instrumental education. Her teaching experiences included K-12 music in Merino, Colorado and piano at AIMS Community College. Currently, she has a private piano studio and serves as an accompanist and director for the Rainbow Choir for the First Congregational Church. Shona's has taught at UCCMA since 2000; she is also the business manager for the academy. Her husband, Paul and her have two sons, Quinton, and Liam.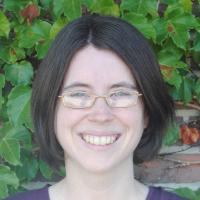 Jennifer Swanson, Registrar/Communications
Jennifer received a Bachelor of Music Performance degree from UNC. She has taught early childhood music in private and school settings since 2004, and been with UCCMA since 2005. She also teaches lessons in horn performance to students of all ages. In addition to teaching young children, Jennifer is active in the area as a musician. She currently performs as 3rd Horn with the Wyoming and Cheyenne Symphony Orchestras and as a freelance musician in the Northern Colorado area. Jennifer, her husband and two daughters live in Windsor.
Lee Anne Butler
Lee Anne Butler brings 33 years of public school music teaching with her to UCCMA. Her BA in music education was from Ottawa University in Ottawa, Kansas and her MA in gifted education was from UNC in Greeley. She retire from public school music in 2012 and opened her private music studio teaching piano, voice and guitar. She has also enjoyed her part time classes in Fort Lupton and Greeley working for UCCMA. She has two grown children and five grand children and lives at home with her dog, Buddy and her cats Emmy and Izzy. Her goal in music education is to spread the joy of learning through music for both old and young.